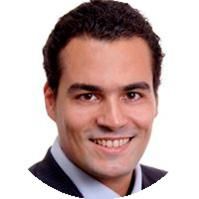 Tiago Mateus
Chief Commercial Officer
,
Odilo
Who is Tiago Mateus?
Tiago is the Chief Commercial Officer of ODILO – the Netflix-styled ecosystem for unlimited learning and collaboration.
When he uses ODILO he reads creative novels like Alice in Wonderland, listens to audiobooks like Purple Cow and Blue Ocean Strategy and reads Peppa Pig with his 3-year old daughter, Beatrice.
He has over 15 years of experience working in edtech and SaaS ventures and previously co-founded Europe's skill-based marketplace for students.
He has a BSc in Wharton, and MBA in INSEAD. In his spare time he enjoys spend time with his family and friends and paint stories on canvas.
He is married and enjoys living in London with his 2 kids and cat.
What is Tiago talking about at Innovation Day 2019?
Creating your own educational 'Netflix' within your benefits packages
Self-development is a rising employee benefit as we enter a time of longer working careers and the need for each of us to engage in lifelong learning. Unlike skills training through the employer, new forms of self-education using engaging internal 'Netflix-styled' experiences allow staff to broaden their development into any area. This session explores why corporate education on the rise within reward and benefits packages.
Who benefits from these new platforms and what can they offer the employer and employee
Creating a fully engaging, consumer-quality, Netflix-like experience.
Evaluating the impact on employer culture, wellbeing and engagement.
Drawing on industry case studies and experiences to demonstrate impact and results