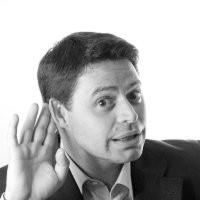 JC Fonfreyde
Head of Reward
,
Wellcome Trust
Who is JC Fonfreyde?
JC has had a diverse career: a solid background in multinationals where he honed his HR skills; the development of trade and links between India and France in fast-paced Mumbai; an exciting detour via a start-up company to fulfill his interest in innovation and technology; a jump to consulting where he partnered with Fortune 500 and FTSE 100 companies on Reward and Organisational Development projects. The common thread has been his focus on people, on creating sustainable foundations and on working with energy and fun.
In 2016, he joined Wellcome Trust, to look after the reward side of this high-impact organisation, that supports medical research around the world, develops the brightest minds and attracts the incurably curious. It is still undergoing a period of growth that brings exciting opportunities and challenges to the People function and of course to Reward.
What is JC talking about at Innovation Day 2019?
Employer panel debate: Future-proofing your reward and benefits strategy beyond 2020
Bringing together an expert panel of speakers, this session will explore how organisations are addressing today's tough business challenges by focusing on the employee experience and rethinking reward and benefits to better support the demands of an ever-changing workforce. Topics will include:
Engaging and retaining people after reorganisation
Attracting the best young talent into your organisation

Using people analytics to understand how people really feel and using this to inform future strategy

Understanding what a positive and purpose-driven workplace will look and feel like for employees in 2020 and beyond