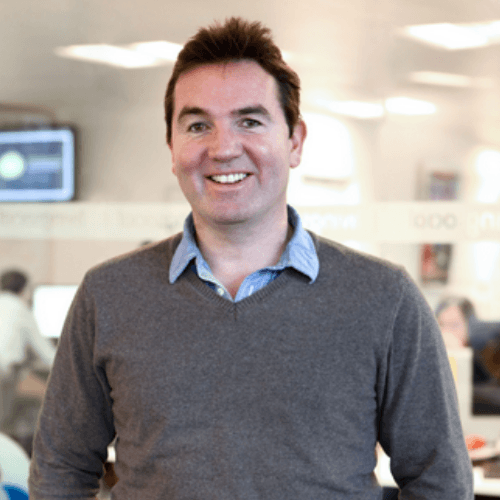 Peter Briffett
CEO and Co-Founder
,
Wagestream
Who is Peter Briffett?
Peter is a serially successful entrepreneur.  His most notable was to Microsoft in 2006. That business then went on to become the most successful post-acquisition product in Microsoft history, earning Peter a congratulatory email from Bill Gates.He was also Head of LivingSocial in the UK when it and Groupon were the fastest-growing companies in the world.  His latest project is Wagestream where his mission is to make payroll streamable and bring financial freedom to UK workers while boosting employee motivation and retention.  Peter is a Guinness World Record holder and a lively and entertaining character.
What is Peter speaking about at Innovation Day 2019?
Case study: Frimley NHS Trust share why income streaming is the future for their financial wellbeing
In this interview-style session we will hear from the UK's best NHS Trust's Assistant HR Director and Programme Manager about their journey to income streaming.
How to transform staff financial wellbeing with income streaming

Using a staff survey and strong employee wellbeing strategy to listen and implement income streaming

How this solution motivates and retains valuable staff

Drill down why, how and what's next for the Trust's financial wellbeing strategy