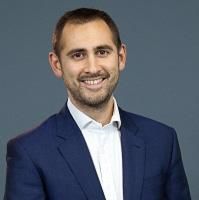 Mark Ramsook
Senior Director, Health & Benefits
,
Willis Towers Watson
Who is Mark Ramsook?
Mark is a Senior Director in WTW's Health and Benefits businesses for the UK and Western Europe regions.  Mark has been in the industry for 17 years and the last five with Willis Towers Watson working with clients to ensure their reward and benefit strategy, design and financing approach meets their business requirements.  He is also closely involved in the development and delivery of our reward and benefit related surveys.
What is Mark talking about at Innovation Day 2019?
Over 4,000 employers can't be wrong – how to navigate to your future benefits strategy
Sharing highlights from the 2019 Global Benefits Trends Survey, this session will explore what 4,300 employers from across 88 countries said are their future challenges.
Understand how organisations plan to modernise programmes and the key components they plan to address

Explore major challenges and obstacles employers are facing now and in three years' time
Understand how to declutter and optimise your programmes

Have the opportunity to have a personalised Benefit Strategy Assessment and see how your organisation compares