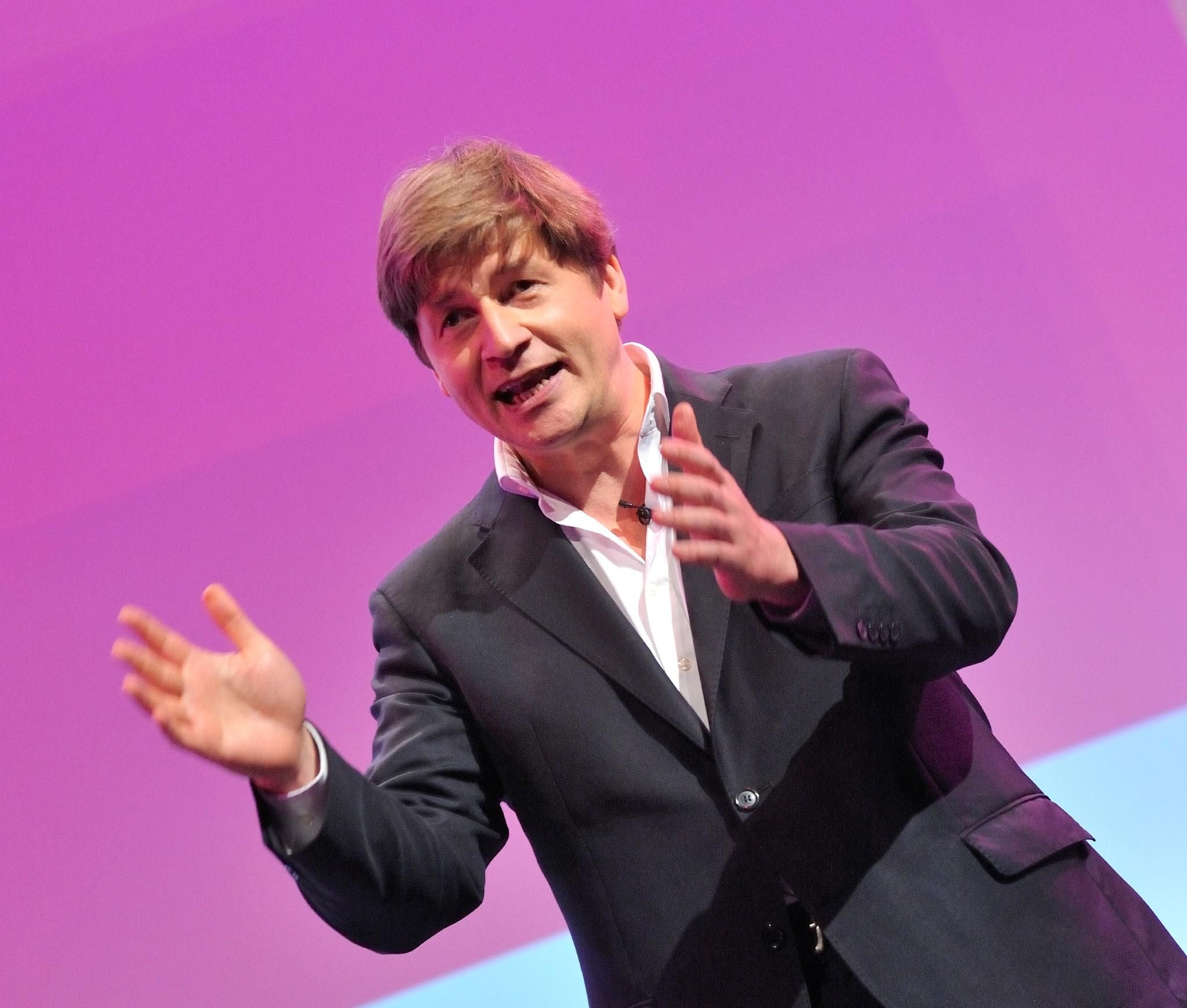 Leo Johnson
Presenter BBC 4's "Futureproofing" and Head of PWC's Disruption practice
,
BBC, PWC
Who is Leo Johnson?
Leo Johnson, Head of PwC's Disruption practice, co-presents Radio 4's flagship series FutureProofing, exploring the big ideas and innovations reshaping business and society. He explores the cutting edge in exponential technology, probing game changers both short term and long, from autonomous transport and payment by data to radical life extension, quantum computing, and the RFID chipped workforce. What - in the tsunami of exponential technology - is real and what is hype? More importantly, what is the impact going to be on business?
After Oxford and INSEAD, Leo joined the World Bank as a Resource Economist before co-founding the boutique advisory firm Sustainable Finance, since acquired by PwC Group. He is now a Visiting Business Fellow at Oxford University's Smith School of Enterprise & the Environment, a judge on the Financial Times' Boldness in Business awards, and a regular presenter for BBC World. TV credits include Changing the Rules, Down to Business, One Square Mile and World Challenge.
Leo is an occasional commentator for the Financial Times, New Statesman, Evening Standard and Wall Street Journal. He also co-authored Turnaround Challenge: Business & the City of the Future.
He's the robustly apolitical, younger brother of Boris Johnson, and will be exploring whether we can really prepare for the constant change brought about by technology.
What is Leo talking about at Innovation Day 2019?
Closing insight lecture: Data and tech innovation will disrupt your workplace … but can you truly prepare?
Great strides in machine learning, artificial intelligence and the rise of 'do anything from anywhere' technologies are radically transforming the way we work. Data and digital capability will enable employers to solve ever more complex people challenges, but get it wrong and they'll be forced to do more with less. As purpose becomes the new currency for employees, what will an inclusive reward and benefits package look like? Drawing on the megatrends that are reshaping the world we live in Leo will use four scenarios to explore what the future of work might look like and how this will impact the employer/employee dynamic.