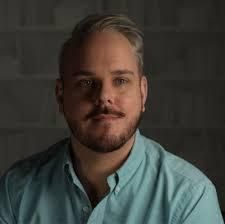 Gethin Nadin
Director of Employee Wellbeing
,
Benefex
Who is Gethin Nadin?
Gethin is a psychology graduate who has been helping some of the world's largest organisations to improve their Employee Experience for almost two decades. The last 8 years have been working as part of the senior leadership team here at Benefex. As a frequent writer and speaker on employee experience and employee wellbeing, Gethin has been featured in The Guardian, The Huffington Post and The Financial Times as well as all the major HR, Reward and Pensions publications. Gethin is also a regular keynote speaker, guest lecturer, founding member of the Engage for Success Wellbeing Thought Action Group, listed on the Employee Engagement Powerlist and one of Cardiff Life's 'One to Watch in The City'.
In 2018, Gethin published his first book - the 5 star rated Amazon HR bestseller 'A World of Good: Lessons From Around the World in Improving the Employee Experience', which has gone on to inspire HR and Reward teams at some of the world's best known brands.
What is Gethin talking about at Innovation Day 2019?
The latest tech developments in AI designed to improve the employee experience – and the risks they bring
AI is continuing to embed itself into all areas of HR and reward and elements like voice command are expected to rise enormously in coming years. What will this mean for employers wanting to deliver more personalised digital experiences at work and how can they plan for the unintended negative consequences of this tech?
Emerging AI tech – where are we now and where are we heading?

How is AI being used to improve the employee experience?

How do we protect against bias that could undermine HR policies and ethics such as diversity and inclusion

Understanding the risks associated with data privacy and prediction