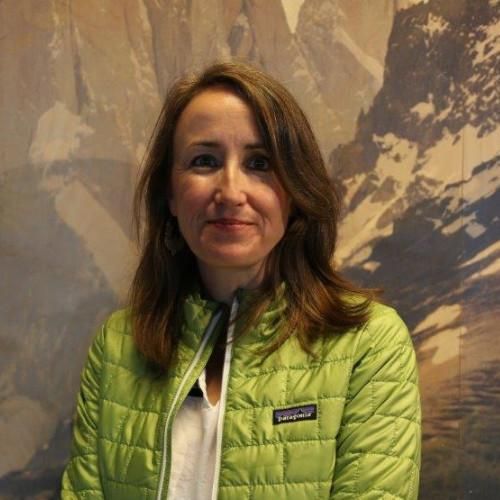 Evelyn Doyle
HR Director EMEA
,
Patagonia
Who is Evelyn Doyle?
Evelyn Doyle is HR Director, EMEA, for Patagonia, based at the brand's European HQ in Amsterdam. Originally from Ireland, Evelyn has lived and worked in Russia, Africa and Switzerland, holding leadership roles in the fields of human resource management, talent management and culture and organisation development initiatives for global organisations in with-profit, non-profit and social entrepreneurship sectors.
Evelyn is passionate about positively transforming work environments and business models. At Patagonia she is responsible for fostering a company culture that brings to life the brand's mission statement: We're in business to save our home planet.
Outside of her work at Patagonia, Evelyn sits on the board of directors of NGO Designathon Works, based in Amsterdam, and is actively involved in supporting grassroots groups working to find solutions to the environmental crisis. Her loves include music, keeping up to date with news and cultural developments from around the world, all things food and spending time with her son.
What is Evelyn talking about at Innovation Day 2019?
In conversation with Patagonia on the rise of the conscious organisation
In her interview Evelyn will draw on her experience to discuss the rise of the conscious organisation and explore how the most progressive employers are aligning social and environmental principles with their reward and benefits strategy to increase engagement and deliver a meaningful employee experience.