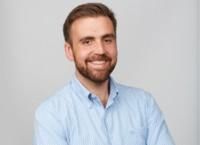 Ed Airey
Group Reward Director
,
William Hill
Who is Ed Airey?
Responsible for the design and delivery of William Hill Group's reward strategy for the Group's 16,000 employees across its Retail, Online, Technology and International businesses. This includes management of the reward for Executive Directors and Senior Leadership team, including the Remuneration Committee process and work closely with the Group HRD and Chairman of the Remuneration Committee. A member of the Group HR Executive team, reporting to the Group HR Director.
What is Ed talking about at Innovation Day 2019?
Case study: William Hill shares key insights, challenges and experiences on future-proofing your global wellbeing strategy
In this session, Unmind CEO, Dr Nick Taylor sits down with Ed Airey, Global Reward Director at William Hill to discuss the company's forward-thinking approach to creating and launching a global wellbeing strategy.
What you need to know about designing a global wellbeing strategy from scratch

How to ensure you provide the right care across the entire global population

Addressing the challenges of meeting a diverse range of needs

The importance of supplier selection
If you would like to find out more about William Hill, please click here.